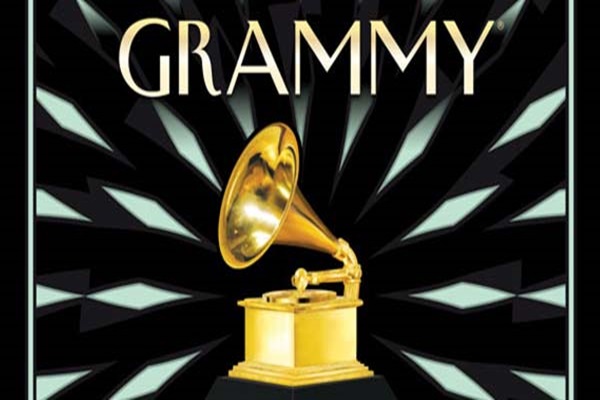 Sono state rese note poche ore fa tramite La National Academy of Recording Arts and Sciences  le nomination per i prossimi Grammy Awards che si terranno il prossimo 12 febbraio allo Staples Center di Los Angeles.
L'artista più nominata è Beyoncé che compare in ben 9 categorie, dopo di lei seguono in lizza per una statuetta ci  Drake, Rihanna, Kanye West con 8 nomination.

Appena sono state rese note tutte le categorie, gli agguerriti utenti dei social network, hanno preso la palla al balzo ed hanno subito iniziato a commentare le scelte che sono state fatte dalla commissione, scelte più o meno giuste che però hanno iniziato a far scoppiare piccole "guerre" tra fans.
Dunque non solo musica straniera, anche la musica italiana se ben in piccola parte sarà presente alla prossima kermesse con Laura Pausini presente nella categoria best latin pop, Andrea Bocelli nella categoria traditional pop vocal album  ed il maestro Ennio Morricone nelle categorie migliore colonna sonora e best instrumental composition.
Ma andiamo a vedere dettagliatamente tutte le nomination:
ALBUM OF YEAR
Lemonade – Beyonce
25 – Adele
Views – Drake
Purpose – Justin Bieber
A Sailors Guide To Earth – Sturgill Simpson
RECORD OF THE YEAR
Hello – Adele
Formation – Beyonce
Work – Rihanna & Drake
Stressed Out – 21 Pilots
Seven Years – Lukas Graham
SONG OF THE YEAR
Formation – Beyonce
Hello – Adele
Took A Pill In Ibiza – Mike Posner
Love Yourself – Justin Bieber
Seven Years – Lukas Graham
BEST NEW ARTIST
Kelsea Balerini
Chance The Rapper
Anderson Paak
The Chainsmokers
Marina Morris
BEST POP VOCAL ALBUM
25 — Adele
Purpose — Justin Bieber
Dangerous Woman — Ariana Grande
Confident — Demi Lovato
This Is Acting — Sia
BEST POP SOLO PERFORMANCE
Hello — Adele
Hold Up — Beyonce
Love Yourself — Justin Bieber
Piece By Piece (Idol Version) — Kelly Clarkson
Dangerous Woman — Ariana Grande
BEST POP DUO/GROUP PERFORMANCE
Closer — The Chainsmokers Featuring Halsey
7 Years — Lukas Graham
Work — Rihanna Featuring Drake
Cheap Thrills — Sia Featuring Sean Paul
Stressed Out — Twenty One Pilots
BEST TRADITIONAL POP VOCAL ALBUM:
Cinema — Andrea Bocelli
Fallen Angels — Bob Dylan
Stages Live — Josh Groban
Summertime: Willie Nelson Sings Gershwin — Willie Nelson
Encore: Movie Partners Sing Broadway — Barbra Streisand
BEST DANCE RECORDING
Tearing Me Up — Bob Moses
Don't Let Me Down — The Chainsmokers Featuring Daya
Never Be Like You — Flume Featuring Kai
Rinse & Repeat — Riton Featuring Kah-Lo
Drinkee" — Sofi Tukker
BEST DANCE/ELECTRONIC ALBUM
Skin — Flume
Electronica 1: The Time Machine — Jean-Michel Jarre
Epoch — Tycho
Barbara Barbara, We Face A Shining Future — Underworld
Louie Vega Starring…XXVIII — Louie Vega
BEST MUSIC VIDEO
Formation — Beyoncé
River — Leon Bridges
Up & Up — Coldplay
Gosh — Jamie XX
Upside Down & Inside Out — OK Go
BEST MUSIC FILM
I'll Sleep When I'm Dead — Steve Aoki
The Beatles: Eight Days A Week The Touring Years — (The Beatles)
Lemonade — Beyoncé
The Music Of Strangers — Yo-Yo Ma & The Silk Road Ensemble
American Saturday Night: Live From The Grand Ole Opry — (Various Artist
BEST CONTEMPORARY INSTRUMENTAL ALBUM
Human Nature — Herb Alpert
When You Wish Upon a Star — Bill Frisell
Way Back Home: Live From Rochester, NY — Steve Gadd Band
Unpsoken — Chuck Loeb
Culcha Vulcha — Snarky Puppy
BEST ROCK PERFORMANCE
Joe (Live From Austin City Limits) — Alabama Shakes
Don't Hurt Yourself — Beyoncé Featuring Jack White
Blackstar — David Bowie
The Sound Of Silence — Disturbed
Heathens — Twenty One Pilots
BEST METAL PERFORMANCE
Shock Me — Baroness
Slivera — Gojira
Rotting in Vain — Korn
Dystopia — Megadeth
The Price Is Wrong — Periphery
BEST ROCK SONG
Blackstar — David Bowie
Burn the Witch —Radiohead
Hardwired —Metallica
Heathens —Twenty One Pilots
My Name Is Human — Highly Suspect
BEST ROCK ALBUM
California — Blink-182
Tell Me I'm Pretty — Cage The Elephant
Magma — Gojira
Death Of A Bachelor — Panic! At The Disco
Weezer — Weezer
BEST ALTERNATIVE MUSIC ALBUM
22, A Million — Bon Iver
Blackstar — David Bowie
The Hope Six Demolition Project — PJ Harvey
Post Pop Depression — Iggy Pop
A Moon Shaped Pool — Radiohead
BEST R&B PERFORMANCE
Turnin' Me Up — BJ The Chicago Kid
Permission — Ro James
I Do — Musiq Soulchild
Needed Me — Rihanna
Cranes in the Sky — Solange
BEST TRADITIONAL R&B PERFORMANCE:
The Three Of Me — William Bell
Woman's World — BJ The Chicago Kid
Sleeping With The One I Love — Fantasia
Angel — Lalah Hathaway
Can't Wait — Jill Scott
BEST R&B SONG
Come and See Me — PartyNextDoor Featuring Drake
Exchange — Bryson Tiller
Kiss It Better — Rihanna
Lake By the Ocean —Maxwell
Luv — Tory Lanez
BEST URBAN CONTEMPORARY ALBUM
Lemonade — Beyoncé
Ology — Gallant
We Are King — KING
Malibu — Anderson .Paak
Anti — Rihanna
BEST R&B ALBUM
In My Mind — BJ The Chicago Kid
Lalah Hathaway Live — Lalah Hathaway
Velvet Portraits — Terrace Martin
Healing Season — Mint Condition
Smoove Jones — Mya
BEST RAP PERFORMANCE:
No Problem — Chance The Rapper Featuring Lil Wayne & 2 Chainz
Panda —Desiigner
Pop Style — Drake Featuring The Throne
All The Way Up — Fat Joe & Remy Ma Featuring French Montana & Infared
That Part — ScHoolboy Q Featuring Kanye West
BEST RAP/SUNG PERFORMANCE:
Freedom — Beyoncé Featuring Kendrick Lamar
Hotline Bling — Drake
Broccoli — D.R.A.M. Featuring Lil Yachty
Ultralight Beam — Kanye West Featuring Chance The Rapper, Kelly Price, Kirk Franklin & The-Dream
Famous — Kanye West Featuring Rihanna
BEST RAP SONG
All The Way Up —Fat Joe & Remy Ma Featuring French Montana & Infared
Famous —Kanye West Featuring Rihanna
Hotline Bling —Drake
No Problem — Chance The Rapper Featuring Lil Wayne & 2 Chainz
Ultralight Beam — Kanye West Featuring Chance The Rapper, Kelly Price, Kirk Franklin & The-Dream
BEST RAP ALBUM
Coloring Book — Chance The Rapper
And the Anonymous Nobody — De La Soul
Major Key — DJ Khaled
Views — Drake
Blank Face LP — ScHoolboy Q
The Life of Pablo — Kanye West
BEST COUNTRY SOLO PERFORMANCE
Love Can Go To Hell — Brandy Clark
Vice — Miranda Lambert
My Church — Maren Morris
Church Bells — Carrie Underwood
Blue Ain't Your Color — Keith Urban
BEST COUNTRY DUO/GROUP PERFORMANCE
Different for Girls — Dierks Bentley Featuring Elle King
21 Summer — Brothers Osborne
Setting The World On Fire — Kenny Chesney & P!nk
Jolene — Pentatonix Featuring Dolly Parton
Think Of You — Chris Young With Cassadee Pope
BEST COUNTRY SONG
Blue Ain't Your Color — Clint Lagerberg, Hillary Lindsey & Steven Lee Olsen, songwriters (Keith Urban)
Die A Happy Man — Sean Douglas, Thomas Rhett & Joe Spargur, songwriters (Thomas Rhett)
Humble and Kind — Lori McKenna, songwriter (Tim McGraw)
My Church — busbee & Maren Morris, songwriters (Maren Morris)
Vice — Miranda Lambert, Shane McAnally & Josh Osborne, songwriters (Miranda Lambert)
BEST COUNTRY ALBUM
Big Day In A Small Town — Brandy Clark
Full Circle — Loretta Lynn
Hero — Maren Morris
A Sailor's Guide To Earth — Sturgill Simpson
Ripcord — Keith Urban
BEST LATIN POP ALBUM
Un Besito Mas — Jesse & Joy
Ilusión — Gaby Moreno
Similares — Laura Pausini
Seguir Latiendo — Sanalejo
Buena Vida — Diego Torres
Grammy Awards 2017: Laura Pausini, Andrea Bocelli ed Ennio Morricone in Nomination