Saranno due spettacoli indimenticabili quelli che andranno in scena sabato 15 e domenica 16 luglio allo Stadio Olimpico di Roma, con protagonista la musica senza tempo degli U2. Due date, le uniche italiane, volte a celebrare il trentesimo anniversario dalla pubblicazione del disco "The Joshua tree", loro quinto album rilasciato il 9 marzo del 1987, tutt'oggi considerato tra i dischi più belli della storia.
La popolare band irlandese (composta dal cantante e frontman Bono, dal chitarrista The Edge, dal bassista Adam Clayton e dal batterista Larry Mullen Jr) porterà in scena i brani più significativi del proprio repertorio, da "One" a "Pride (In the name of love)", passando per "With or without you", "New yeah's day", "Where the streets have no name", "I still haven't found what I'm looking for", "In God's country", "Miss Sarajevo", "Ultraviolet", "Elevation", "Vertigo" e "Beautiful day". 
Il "The Joshua tree Tour 2017" è partito lo scorso 12 maggio da Vancouver, per le date americane hanno ospitato sul palco artisti del calibro dei Mumford&Sons, dei The Lumineers e degli One Republic, mentre nella capitale saranno accompagnati dalla Noel Gallagher's High Flying Birds, in qualità di supporter e special guest.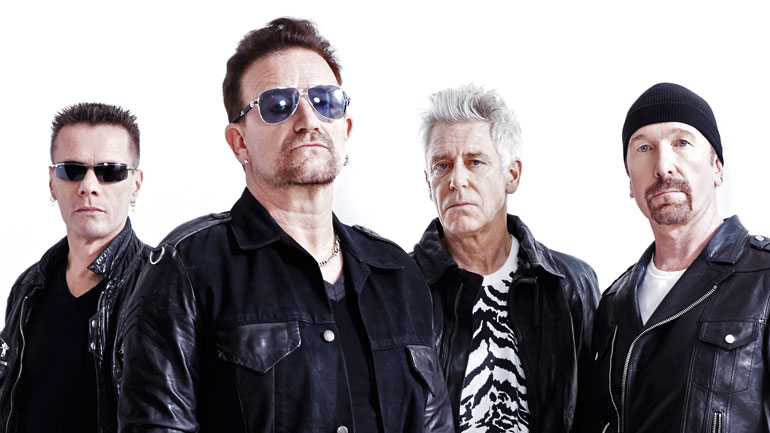 LA SCALETTA DEL CONCERTO DEGLI U2 A ROMA
Sunday bloody sunday
New year's day
Bad
Pride (In the name of love)
Where the streets have no name
I still haven't found what I'm looking for
With or without you
Bullet the blue sky
Running to stand still
Red hill mining town
In God's country
Trip through your wires
One tree hill
Exit
Mothers of the disappeared
Miss Sarajevo
Beautiful day
Elevation
Vertigo
Misterious way
Ultraviolet
One