Musica
Sting, nuova canzone 50,000: Audio e Testo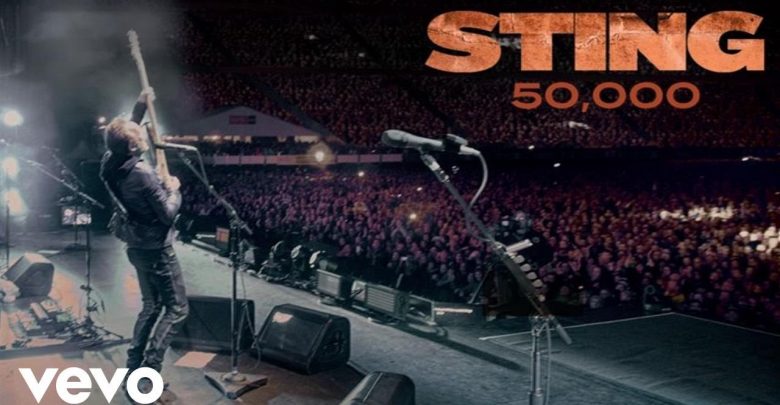 Tempo di nuova musica per Gordon Matthew Thomas Sumner, meglio conosciuto con lo pseudonimo di Sting, che lancia il nuovo singolo "50.000", secondo estratto dal suo dodicesimo album di inediti intitolato "57th & 9th", pubblicato lo scorso novembre.
Il brano, in rotazione radiofonica dal 21 aprile, segue lo straordinario successo rissoso dalla precedente hit "I can't stop thinking about you", che ha segnato una sorta di ritorno per il noto cantautore britannico, a quel rock pop che lo ha reso celebre con i Police. Il pezzo è stato composto all'indomani della morte di Prince e rappresenta "una riflessione sullo shock che si prova per la perdita di un'icona culturale – dichiara l'artista – prima se ne è andato David Bowie, poi Lemmy, poi il mio amico Alan Rickman e poi Prince. Sembrava tutto crollasse. E' stato un momento strano perché si pensa che queste persone siano immortali, invece sono come tutti noi, muoiono. Mi incuriosisce il grande successo e la luce brillante che emana, ma ogni luce crea un'ombra scura. Credo che la saggezza venga solo quando si possono navigare le due parti. Divento filosofico".
50,000 | Testo
Another obituary in the paper today,
One more for the list of those who've already fallen.
Another one of our comrades is taken down,
Like so many others of our calling
We tweet our anecdotes, our commentary,
Or we sing his songs in some sad tribute,
While the tabloids are holding a story of kiss and tell,
That he's no longer able to deny or refute.
50,000 voices rising every time he'd sing,
And every word he ever wrote reflecting back to him.
How well I remember the stadiums we played,
And the lights sweeping across a sea of 50,000 souls we'd face.
A serious drug that you could never kick,
Or one that you couldn't imagine you'd ever replace.
We flew like kites on the wings of amphetamine,
Secured only to a bass line and a snare drum beat.
But really what did any of it mean?
When there's a higher philosophy in reflection and defeat.
50,000 voices rising every time he'd sing,
And every word he ever wrote reflecting back to him.
Still believing that old lie, the one that your own face betrays,
Rock Stars don't ever die, they only fade away.
Reflecting now on my own past,
Inside this prison I've made of myself.
I'm feeling a little better today,
Although the bathroom mirror is telling me something else.
These lines of stress, one bloodshot eye,
The unhealthy pallor of a troubled ghost.
Where did I put my spectacle case?
I'm half blind and as deaf as any post.
50,000 hands are raised to a man that's just like you and me.
We create the gods we can and gift them immortality.
Still believing that old lie, the one that your own face betrays,
Rock Stars don't ever die, they only fade away