Televisione
"The Karate Kid, La Leggenda Continua" con Jackie Chan, Stasera su Tv8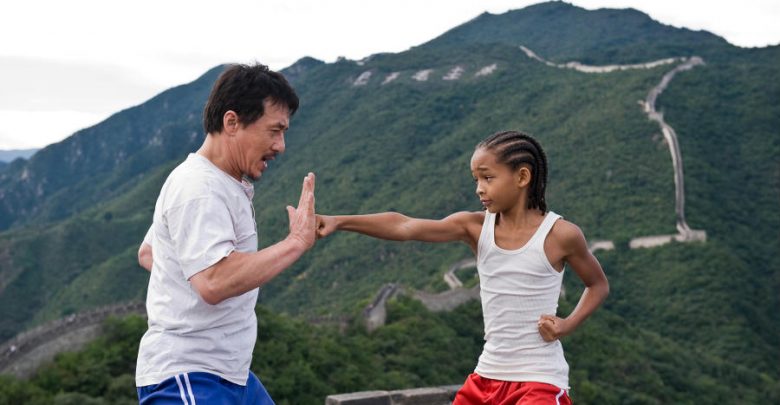 IL FILM THE KARATE KID LA LEGGENDA CONTINUA CON JACKIE CHAN,  IN ONDA STASERA SU TV8 DALLE 21.15.
Il film, in onda oggi su Tv8 alle 21.15 è del 2010, diretto da Harald Zwart. The Karate Kid, La leggenda continua è stato realizzato negli Stati Uniti e distribuito dalla Sony Pictures Releasing Italia.
THE KARATE KID LA LEGGENDA CONTINUA, LA TRAMA DEL FILM ­
Dre Parker, un dodicenne di Detroit, è costretto a trasferirsi in Cina a causa del lavoro della madre. In breve tempo Dre inizia a simpatizzare per la sua compagna di classe Mei Yin, ma le differenze culturali rendono questa amicizia quasi impossibile. A peggiorare le cose c'è Cheng, un bullo, compagno di classe di Dre, prodigio del kung fu, che si ingelosisce per i sentimenti di Dre nei confronti dell'amica comune. Senza amici, in una paese straniero, Dre non si sente a suo agio se non con Mr. Han (Jackie Chan), il responsabile della manutenzione del suo condominio, che segretamente è anche maestro di kung fu. Man mano che Han insegna al ragazzo che il kung fu non è una disciplina solo di pugni e abilità, ma anche di maturità e calma, Dre capisce che affrontare i bulli sarà l'avventura della sua vita.
IL TRAILER DI PUS THE KARATE KID LA LEGGENDA CONTINUA
Per vedere il trailer basterà solo andare in cima all'articolo, buon divertimento.