Attualità
Attentato Barcellona: ucciso il terrorista-killer Abouyaaqoub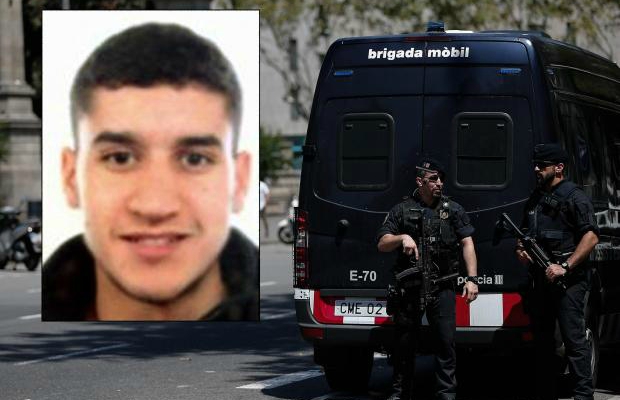 L'autore della strage di Barcellona è stato catturato e ucciso. L'attentatore, un marocchino di 22 anni, dopo aver investito la folla sulla Rambla uccidendo 15 persone, si era dato alla fuga. È stato ritrovato a 45 Km da Barcellona e ucciso dalla polizia.
Dopo quattro giorni di fuga e ricerche, si è fermata a Subirats la corsa del terrorista-killer di Barcellona. Decisiva è stata la foto del ricercato diffusa dai media locali: è proprio grazie a questa che una donna ha identificato l'attentatore della Rambla e avvertito la polizia catalana che è intervenuta immediatamente. A seguito di una sparatoria, l'uomo, un marocchino di 22 anni, è morto. Questi portava con sé una cintura esplosiva, rivelatasi poi falsa.
We confirm that the man shot down in #subirats is Younes Abouyaaqoub, author of the terrorist attack in #barcelona

— Mossos (@mossos) 21 agosto 2017
Younes Abouyaaqoub, questo il nome del terrorista-killer, era riuscito a lasciare il luogo dell'attentato passando, con passo non troppo veloce per non destare sospetti e indossando un paio di occhiali da sole, dal mercato della Boqueria e, nel corso di questi quattro giorni, aveva raggiunto la cittadina si Subirats, distante 50 km da Barcellona. Sopraggiunta la polizia l'uomo, stando ad alcune testimonianza, avrebbe fischiettato, forse un segnale di avvertimento, e poco prima di essere ucciso ha gridato "Allahu akhbar".