Musica
Halsey, nuovo singolo "Now or never": Video e Testo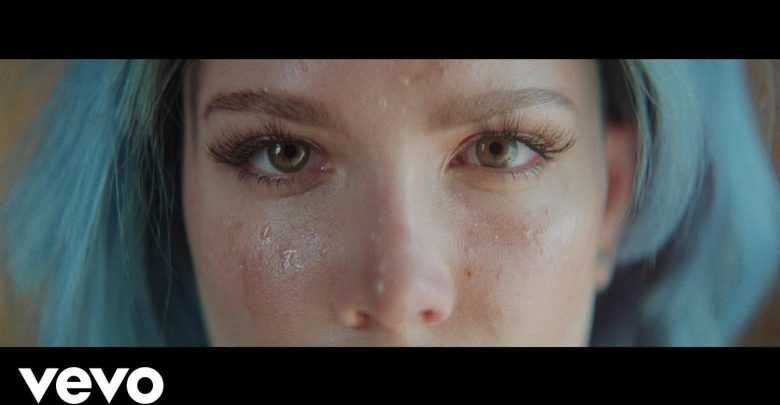 Dopo l'enorme successo riscosso delle precedente hit "New americana" e "Castle", la giovane cantautrice statunitense Ashley Nicolette Frangipane, meglio nota con lo pseudonimo di Halsey, lancia un nuovo singolo intitolato "Now or never", che anticipa l'uscita del nuovo album "Hopeless fountain kingdom", atteso per il prossimo 2 giugno.
Il brano, in rotazione radiofonica dal 14 aprile, rappresenta per la giovanissima artista americana, di origini italiane, il pezzo della maturità e della consacrazione, dopo essere stata nominata ai Grammy Award per il suo primo disco "Badlands". Per accompagnare il lancio del pezzo prodotto da Benny Blanco, Cashmere Cat e Happy Perez, è stato girato il videoclip a Città del Messico, diretto dalla stessa Halsey e dal regista Sing J Lee.
"Il video di 'Now or never' segna il mio debutto da regista – dichiara la cantante – ed è solo una parte di una lunga narrazione, la storia di due innamorati osteggiati da forze contrarie che cercano di tenerli separati. La canzone parla di due impazienti giovani amanti, ma nell'insieme dell'universo di hopeless fountain kingdom, la posta in gioco è molto più alta per questi due sfortunati ragazzi".
Now or never | Testo
I don't wanna fight right now
Know you always lie
Now I know I need you around with me
But nobody will be around with me
Been through the ups
Yeah the ups and the downs with me
Got a whole lot of love
But you don't wanna spread it 'round with me…!
Never pick up, never call me
You know we are running outta time
Never pick up, when you own me
Now I gotta draw a line
Baby I've been done, enough talking
Need to know that you're mine
Baby we've done enough talking
Gotta be right now, right now
Baby gon' love me now, now, now
Now, now, now
Now or never
I want you to hold me down, down
Down, down, down , down
Down forever
Said you don't wanna keep you around
'Round forever
I want you to love me now, now, now
(Now, now, now)
Now or never
I'm turnin' off the light right now
I'm callin' it a night
Now wishin' you were 'round with me
But you in a different town than me
We've been through it all
But you could never spit it out for me
Tryin' to talk to a wall
But you could never tear it down for me
Never pickup, never call me
You know we are running outta time
Never pickup, when you own me
Now I gotta draw a line
Baby I've been done, enough talking
Need to know that you're mine
Baby we've done enough talking
Gotta be right now, right now
Baby gon' love me now, now, now
Now, now, now
Now or never
I want you to hold me down, down
Down, down, down , down
Down forever
Said you don't wanna keep you around
'Round forever
I want you to love me now, now, now
Now, now, now
Now or never
Hmm
Oh, yeah
Draw the line up
Don't take no more time up
Make your mind up
I need you to make your mind up
Draw the line up
Don't take no more time up
Baby you gotta decide something
Let me know
Baby gon' love me now, now, now
Now, now, now
Now or never
I want you to hold me down, down
Down, down, down , down
Down forever
Said you don't wanna keep you around
'Round forever
I want you to love me now, now, now
Now, now, now
(Now or never…)