Musica
U2, Red Hill Mining Town, in radio dal 19 maggio – Video e Testo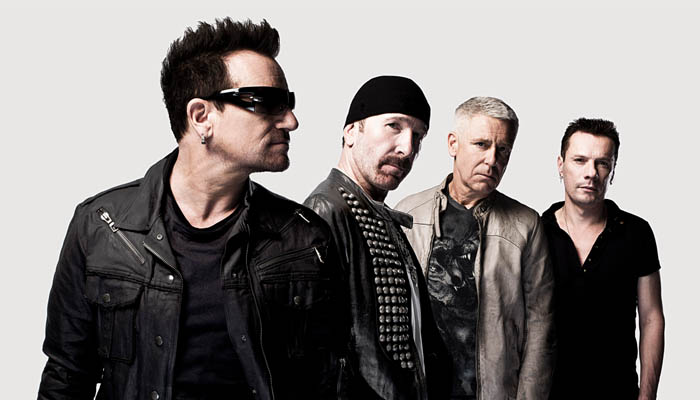 [kkstarratings] Uscirà in radio il 19 maggio "
Red Hill Mining Town
", brano che segna un anniversario importante per il gruppo degli
U2
che quest'anno festeggia i 30 anni dalla pubblicazione del loro quint album in studio intitolato "
The Joshua Tree
", album che sarà disponibile in tutti i negozi in una nuova edizione il prossimo 2 giugno 2017.
Oltre al disco uscito nel 1987 con le 11 tracce, il 2 giugno verrà rilasciata anche una versione deluxe che conterrà anche le registrazioni del concerto del The Joshua Tree Tour tenutosi al Madison Square Garden, inoltre saranno presenti delle B-Sides, dei remix  ed un libro di 84 pagine con fotografie inedite scattate da The Edge durante la sessione fotografica del 1986 nel Mojave Desert.
Tracklist originale di "The Joshua Tree": Where The Streets Heve No Name, I Still Haven't Found What I'm Looking For, With Or Withouth You, Bullet The Blue Sky, Running To Stand Still, Red Hill Mining Town, In God's Country, Trip Through Your Wires, One Tree Hill, Exit, Mothers Of The Dissapeared.
Il prossimo mese di luglio il The Joshue Tree Tour 2017, arriverà anche in Italia con due date già sold out, i concerti si terranno il 15 ed il 16 Luglio allo Stadio Olimpico di Roma.
RED HILL MINING TOWN – VIDEO LIVE
RED HILL MINING TOWN – TESTO
From father to son
The blood runs thin
See faces frozen still
Against the wind
The seam is split
The coal face cracked
The lines are long
There's no going back
Through hands of steel
And heart of stone
Our labour day
Has come and gone
Yeah you leave me holding on
In Red Hill Town
See lights go down, I'm…
Hanging on
You're all that's left to hold on to
I'm still waiting
I'm hanging on
You're all that's left to hold on to
The glass is cut
The bottle run dry
Our love runs cold
In the caverns of the night
We're wounded by fear
Injured in doubt
I can lose myself
You I can't live without
Yeah you keep me holding on
In Red Hill Town
See the lights go down on
I'm hanging on
You're all that's left to hold on to
I'm still waiting
Hanging on
You're all that's left to hold on to
Hold on to
We'll scorch the earth
Set fire to the sky
We stoop so low to reach so high
A link is lost
The chain undone
We wait all day
For night to come
And it comes
Like a hunter child
I'm hanging on
You're all that's left to hold on to
I'm still waiting
I'm hanging on
You're all that's left to hold on to
Love…slowly stripped away
Love…has seen its better day
Hanging on
The lights go out on Red Hill
The lights go down on Red Hill
Lights go down on Red Hill town
The lights go down on Red Hill