Musica
Ed Sheeran, nuovo singolo "Shape of you" | Video e Testo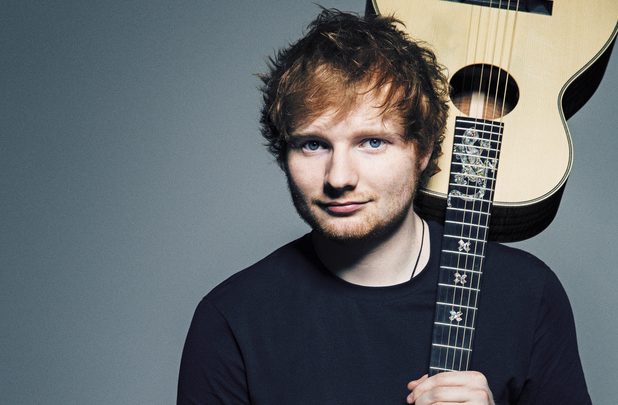 Si intitola "Shape of you" il nuovo singolo di Ed Sheeran, giovane cantautore britannico conosciuto a livello internazionale. Il brano, in rotazione radiofonica a partire dallo scorso 6 gennaio, è stato composto dallo stesso artista classe '91 insieme a Johnny McDaid e Steve Mac.
Pensato originariamente per essere interpretato dalla voce di Rihanna, il pezzo anticipa l'uscita del suo terzo album di inediti "÷", disponibile nei negozi e nei digital store a partire dal prossimo 3 marzo. Il titolo del disco rappresenta il simbolo di "divisione" ed arriva a sei anni di distanza da "+" ed a tre anni dal precedente "x". Assieme a questo brano, Ed Sheeran ha lanciato contemporaneamente anche "Castle on the hill".
Ed Sheeran partirà in tour a partire dal prossimo 17 marzo, proprio dal nostro Paese, con un concerto-evento al Pala Altipur di Torino, con la prevendita dei biglietti che comincerà dalle ore 11.00 di giovedì 2 febbraio, sul circuito ticketone.it e in tutti i punti vendita autorizzati. Di seguito il videoclip ufficiale di "Shape of you", diretto dal regista Jason Koenig.
SHAPE OF YOU video
SHAPE OF YOU testo
The club isn't the best place to find a lover
so the bar is where I go
me and my friends at the table doing shots
drinking faster and then we talk slow
come over and start up a conversation with just me
and trust me I'll give it a chance now
took my hand, stop, prepare "The Man" on the jukebox
and then we start to dance, and now I'm singing like
Girl, you know I want your love
your love was handmade for somebody like me
come on now, follow my lead
I may be crazy, don't mind me, say
boy, let's not talk too much
grab on my waist and put that body on me
come on now, follow my lead
come come on now, follow my lead
I'm in love with the shape of you
we push and pull like a magnet too
although my heart is falling too
I'm in love with your body
and last night you were in my room
and now my bedsheets smell like you
every day discovering something brand new
Well I'm in love with your body
well I'm in love with your body
well I'm in love with your body
well I'm in love with your body
Every day discovering something brand new
I'm in love with the shape of you
one week in we let the story begin
we're going out on our first date
but you and me are thrifty so go all you can eat
fill up your bag and I fill up a plate
We talk for hours and hours about the sweet and the sour
and how your family is doin' okay
and leave and get in a taxi, we kiss in the backseat
tell the driver make the radio play, and I'm singing like
Girl, you know I want your love
your love was handmade for somebody like me
come on now, follow my lead
I may be crazy, don't mind me, say
boy, let's not talk too much
grab on my waist and put that body on me
come on now, follow my lead
come come on now, follow my lead
I'm in love with the shape of you
we push and pull like a magnet too
although my heart is falling too
I'm in love with your body
and last night you were in my room
and now my bedsheets smell like you
every day discovering something brand new
Well I'm in love with your body
Well I'm in love with your body
Well I'm in love with your body
Well I'm in love with your body
Every day discovering something brand new
I'm in love with the shape of you