Musica
Kesha, il Nuovo Album "Rainbow" e il Singolo "Woman" (Video)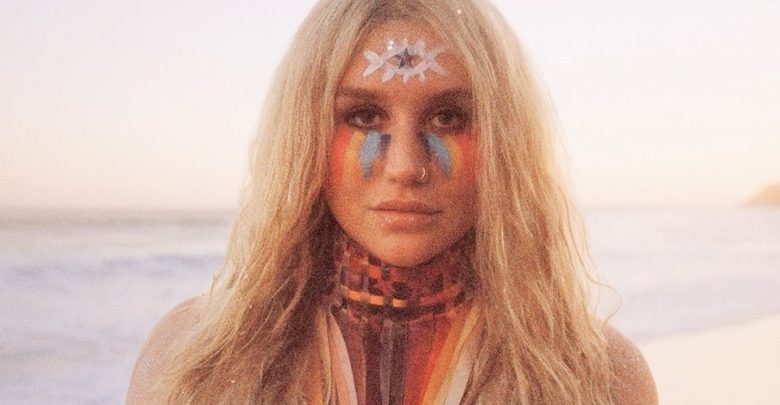 Dopo 5 anni dall'ultimo album "Warrior", Kesha, che ha all'attivo oltre 60 milioni di dischi venduti nella sua carriera quasi decennale, annuncia finalmente la data di uscita del suo attesissimo terzo album di studio "Rainbow" che è stata fissata per l'11 agosto 2017.
Kesha e il nuovo singolo, la struggente ballad "Praying"
Kesha è tornata "alla grande". Il nuovo singolo "Praying" è una power ballad che grida tutto il suo dolore per gli anni passati a non poter incidere e pubblicare musica a causa della causa in corso con il suo produttore, Dr. Luke, che la cantante americana aveva accusato di stupro e minacce durante tutto il periodo di collaborazione.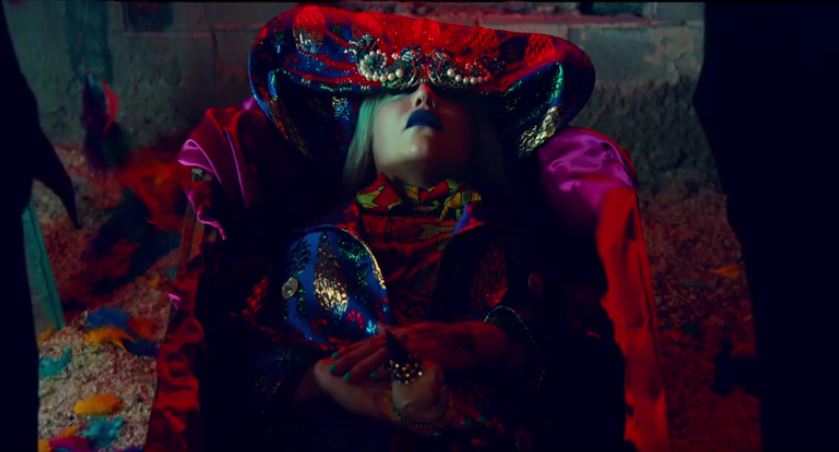 "Woman", nuovo singolo promozionale di Kesha
Il video di "Praying", uscito il 6 luglio, ha già ottenuto quasi 18 milioni di visualizzazioni su Youtube, guadagnando commenti euforici da critica e pubblico. Per pavimentare meglio il suo ritorno, Kesha ha già anche pubblicato un secondo video tratto dal suo nuovo progetto discografico, "Rainbow", ovvero "Woman". Il brano, che vede la collaborazione dei The Dap-Kings Horns, in neanche due giorni ha già totalizzato oltre 4,5 milioni di visualizzazioni.
"Woman" è un pezzo intriso di funk/rock e country, molto diversa da "Praying", ed è un inno alle donne e a chi di esse si sente abbastanza forte e indipendente. La canzone è stata scritta da Kesha poco dopo aver sentito un commento misogino da parte di Donald Trump, famoso per uscite di questo tipo, che le ha fatto urlare dalla finestra: "Sono una fottuta donna!".
Nel nuovo album "Rainbow" due pezzi con gli Eagles of Death Metal e un duetto con Dolly Parton
"Rainbow", la cui copertina è super colorata e psichedelica proprio come Kesha è sempre stata, conterrà 14 tracce tra cui "Let 'Em Talk" e "Boogie Feet" con gli Eagles Of Death Metal, che in molti ricorderanno come la band del concerto-tragedia al Bataclan di Parigi, dove persero la vita 89 persone per un attacco terroristico dell'ISIS, e "Old Flames", in duetto con la grande regina del country, Dolly Parton.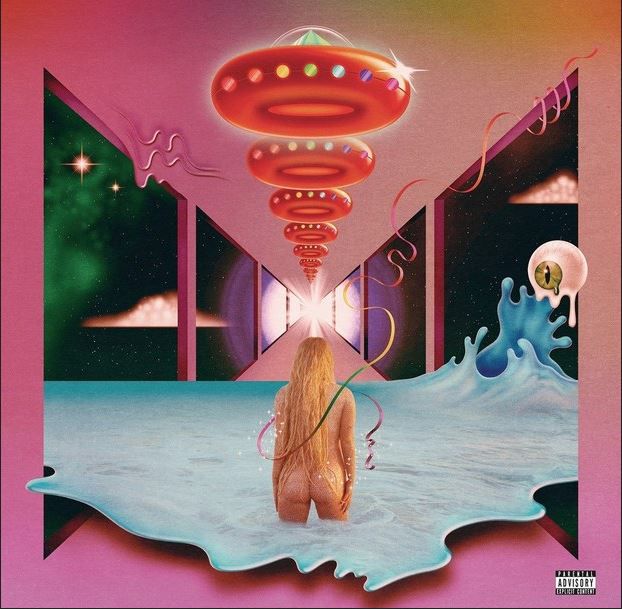 Kesha – "Rainbow": Tracklist
1. Bastards
2. Let 'Em Talk (feat. Eagles of Death Metal)
3. Woman (feat. The Dap-Kings Horns) [più sotto il testo] 4. Hymn
5. Praying
6. Learn to Let Go
7. Finding You
8. Rainbow
9. Hunt you Down
10. Boogie Feet (feat. Eagles of Death Metal)
11. Boots
12. Old Flames (Can't Hold a candle to you) (feat. Dolly Parton)
13. Godzilla
14. Spaceship
Kesha "Woman" Testo
[Intro]
Let's be serious, come on
This is a real, this is, excuse me?
Ok, shut up [Verse 1] I buy my own things, I pay my own bills
These diamond rings, my automobiles
Everything I got, I bought it
Boys can't buy my love, buy my love, yeah
I do what I want (
She does
), say what you say (
Woo
)
I work real hard every day [Chorus] I'm a motherfucking woman, baby, alright
I don't need a man to be holding me too tight
I'm a motherfucking woman, baby, that's right
I'm just having fun with my ladies here tonight
I'm a motherfucker
Mmm, yeah [Verse 2] Let's drive around town in my Cadillac
Girls in the front, boys in the back
Loosey as a goosey and we're looking for some fun [Chorus] I'm a motherfucking woman, baby, alright
I don't need a man to be holding me too tight
I'm a motherfucking woman, baby, that's right
I'm just having fun with my ladies here tonight
I'm a motherfucker
Mmm, yeah [Bridge] Mmm, yeah
Don't buy me a drink, I make my money
Don't touch my weave, don't call me "honey"
'Cause I run my shit, baby
(
'Cause I run my shit, baby, I run my shit
)
Don't buy me a drink, I make my money
Don't touch my weave, don't call me "honey"
(
'Cause I write this shit, baby, I write this shit
)
I write my shit
Don't buy me a drink, I make my money
Don't touch my weave, don't call me "honey"
(
'Cause I run my shit, baby, I run my shit
)
Don't buy me a drink, I make my money
Don't touch my weave, don't call me "honey"
(Don't touch my weave, baby)
'Cause I run my shit, baby, I run my shit
(
'Cause I run my shit, baby, I run my shit
)
Don't buy me a drink, I make my money
Don't touch my weave, don't call me "honey"
I run this shit, baby, I run this shit
(
'Cause I run this shit, baby, I run this shit
)
Don't buy me a drink, I make my money
Don't touch my weave, don't call me "honey"
(
'Cause I write this shit, baby, I write this shit
) [Chorus] I'm a motherfucking woman, baby, alright
I don't need a man to be holding me too tight
I'm a motherfucking woman, baby, that's right
I'm just having fun with my ladies here tonight
I'm a motherfucker
Mmm, yeah